Celebrity Makeup Artist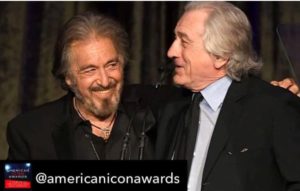 Dee Dee, world and industry renowned Celebrity Makeup Artist retained annually for virtually all major awards shows including…
American Music Awards, American Icon Awards, Golden Globes, Screen Actors Guild (SAG) Awards, Grammy's, Emmy's, and the Academy Awards
Has been retained for repeat engagements at the prestigious international TED (Technology, Entertainment, Design) Conference. In prior years DeeDee has provided her talent to all of the TED speakers. TED speakers are amongst the most innovative and influential people in the world.
Celebrity Clientele
Her roster of celebrity clients includes virtually every A-list face in Hollywood including such other luminaries as:
Former First Lady Nancy Reagan (former client), The Duchess of York, Queen Noor of Jordan, Sir Paul McCartney, President George W. Bush, "Sugar" Ray Leonard, Michael Douglas, Daniel Day Lewis, Mark Wahlberg, Will Smith, Emma Roberts, Celine Dion, Alicia Keys, Kathy Ireland, Faith Hill, Kendrick Lamar, Will Ferrell, Harvey Levin, Whitney Cummings, Shaquille O'Neal, Bill Gates, Director – Rolland Emmerich, Director Denis Villeneuve & Director Frances Ford Coppola
Current or Recent Shows

Real Time
You bet your life
Turner Classic Movies
The Miliken Conference
The Michael Buble Special
The American Icon Awards
Titan Games ~ NBC
Hells Kitchen
America's Next Top Model
So you Think You Can Dance
The Late Late Show
Peoples Court
Black Card Revoked
Snap Decision
Beat the Clock
Name that Tune
Objectified

On-camera appearances
DeeDee has been featured as a "Celebrity Makeup Artist"/Spokesperson for various companies through out her career. She was recently interviewed as an "on air expert" – for the (now airing) infomercial for Mineral Air. She has been involved (on camera), with numerous companies including; Luminess Air, Chella beauty, Verizon Wireless & Physicians Formula…
DeeDee has also lent her on camera talents with cameo performances on hit TV shows like: "America's Next Top Model" & "Hells Kitchen".
Hi – thanks for stopping by my website!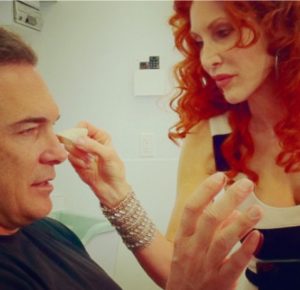 Please feel free to contact me with any of your questions and I am happy to respond. I'm available for TV/Film/Print as well as private clients for Special events.
Make sure to check out my most current work on IG!
Warmly-
– DeeDee